How To Get Your Life Together – 15 Tips How To.
Do you feel like you're a hot mess right now? Does it feel like everything's moving so fast that you can't catch up? Or that life is becoming too much that you feel like drowning? In this society where exhaustion and burnout are being romanticized, these are normal feelings. In this blog post, learn how to get your life together and live happier!
This fast-paced living is so normal that most of the time, we ignore its negative side effects. We can't really do much about it unless we can afford to, because it's hard to go against what society dictates.
If you're not always burning the midnight oil, you're doing it wrong.
If you take a break, you won't ever be successful.
If you don't have more than two streams of income, you're going to stay poor.
With all of these, no wonder why we are losing motivation and passion. Our lives seem so chaotic and stressful that it is becoming hard to wake up every day with a positive outlook on life.
And this is not how we should live our lives!
HOW TO GET YOUR LIFE TOGETHER IN 15 WAYS
Yes, life can be rough but this doesn't mean we'll just let this challenge take over our lives. Just like any other aspect of our lives, we can make this busy lifestyle work. We just need to learn how to get our lives together and manage our stuff properly.
1. Know your priorities and values.
To avoid being all over the place, we should know our priorities and values and stick to them. Our priorities and values will be the basis of all our decisions. By being aware of these, we have eliminated all unnecessary things to do.
If we fail to recognize our priorities and values, it will be easy for us to get lost with all the distractions around us.
2. Take responsibility for your life.
By taking responsibility for our lives, we're taking charge of where we want our lives to go. We stop relying on and caring about what others say. Your life, your choices. And we take accountability for every choice and action we make (it may be bad or good).
It will be hard to get our lives together if we let others dictate what we should do in life.
3. Strive to be holistically healthy.
They are not kidding when they say "Health is Wealth"! Our health greatly impacts our day-to-day lives. It is not easy to keep up when our health is deteriorating. Instead of having a chill break, we have to make up for the days when we got sick. As someone who gets sick a lot, trust me, it is not fun to spend day-offs in bed trying to recover from unending sickness.
I am not just talking about our physical health because other aspects of health, such as mental, emotional, spiritual, and social health, are equally important.
4. Plan and organize well.
Do you notice those people who have color-coded planners? There's something about them that makes them seem like they have it all together, right? It is their planners and how they organize them!
Of course, we have different ways of planning and organizing our daily lives. We just have to make sure that how we do it works for us. By planning and organizing well, we learn how to manage our time efficiently, avoid missing important events, track different stuff, etc.
Planning and organizing are not only for our schedules but also for our surroundings like keeping our place and working area neat.
5. Set your goals and work on them.
Setting goals serves as a guide for us to reflect and list down what we want to do in life. This may be long-term or short-term. Our goals help us to focus where we want to be, stay motivated and measure our success.
Obviously, after we set our goals, we must work on them! Achieving our goals doesn't just give us a sense of pride but it also motivates us to go for the next one. This is usually our basis if we are keeping it all together.
6. Develop healthy habits and get rid of your bad ones.
Let's admit it. Most of our current problems are caused by us. It might be that choice we made last week but mostly it's because of our bad habits. And getting our lives together means we should learn how to identify those habits that negatively affect us and change them into healthier ones.
It is definitely not easy to do this but once we've developed good habits, our lives would improve drastically! In addition to this, we might not see the results immediately but what really makes our lives better is our day-to-day choices and actions.
7. Choose your circle wisely.
The people around us directly influence us such as our lifestyle, self-image, mindset, and even our personality. It is good when we have good influences around us since they will help and support us to be better. It is also nice to be in a circle where we all grow together!
But, it can't really be avoided to have toxic ones – those who will drag us down. Of course, this doesn't mean that we just immediately cut off friends who got bad vibes. We can be kind and compassionate while having healthy boundaries.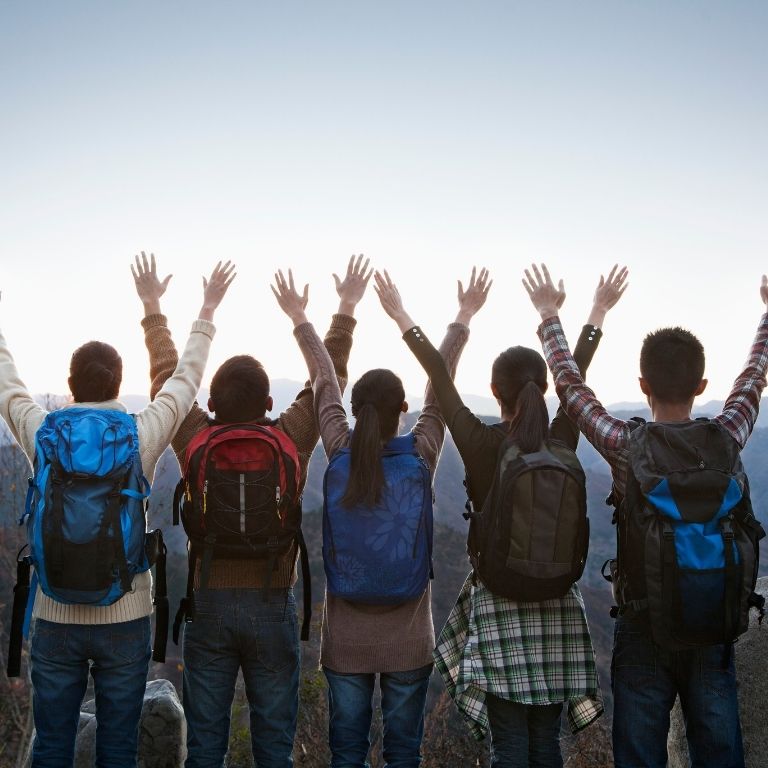 8. Be kind to yourself.
It is not possible to keep it all together all the time and certainly, there will be days that are extra difficult than the others. And sometimes when this happens, we are our harshest critics. Being mean to ourselves won't do anything good.
In this chaotic, busy life, we should be more kind, comforting, and understanding to ourselves. By doing so, it will be easier to live in this mess chaotic world.
9. Practice self-care during your free time.
How to stay sane despite all the stressors around us? Take a break! A bonus point is when we practice self-care in our free time.
Self-care is important to maintain a healthy relationship with ourselves. By practicing self-care, we become more mindful of our well-being. There are so many things we can do during our break time but spending it loving ourselves greatly improves our lives.
10. Establish a routine.
Keeping a routine can do wonders! It can help us feel in control of how we spend our time, and it can also keep us occupied and not stress about what to do next. For example, when we wake up in the morning, we don't have to overthink what to do because our body automatically moves based on our routine.
We get to focus on more important things and spend our time wisely if we have a routine. As a result, we become more productive! Every checkmark on an important task can significantly boost our mood and motivation.
11. Go to therapy or talk to someone.
There are some who try their best but no matter what they do, they feel like everything is falling apart. When you feel the same way, there might be an underlying mental health problem that you should get checked out.
Just to note, you can talk to a therapist even if you don't have mental health problems. There are problems that are hard for us to deal with alone, and a therapist or just someone willing to listen can greatly help us. Getting our lives together is a process and it is nice to have someone to walk with us through this journey.
12. Keep track of your personal finances.
Money plays a big factor in having our lives together. And most of us probably dream of being financially free because there's nothing more stressful than knowing you're broke and you have no idea why.
Piles of debt, not being able to purchase something you need, and living paycheck to paycheck can suck the soul out of you. This is why we should learn how to manage and keep track of our personal finances. And maybe someday, we'll get that financial freedom!
13. Work hard and trust the process.
Once we start getting our lives together, we must not expect that we'll achieve it immediately. And it can be discouraging sometimes when we don't see a result. But, let's just keep working hard on ourselves and trust the process. We'll get there someday!
For now, let's enjoy the moment, work hard, and let the rest unfold on its own.
14. Develop a healthy mindset.
A positive and growth mindset can definitely bring us far! Our mindset is our internal dialogue that processes what's happening around us and it affects our reaction to these. By developing a healthy mindset, we will be able to recover from setbacks, push ourselves, and achieve our goals.
During our growth journey, we certainly need a mindset that can push us to continue growing!
15. Live intentionally.
Intentional living is basically being conscious of our choices and actions. To live intentionally, it is important to step back and reflect on ourselves. And then, we evaluate the things that we are currently doing that are good and bad for us. With this, we should be able to eliminate those actions that are unhealthy for us and we keep pushing for what's good (even if it's hard).
An example of this is our use of social media. Yes, there are tons of things we can do because of social media. We get to communicate with our friends, share some experiences with them, etc. But, with living intentionally, we only open our social media accounts because we need to do something, and absolutely not to scroll mindlessly.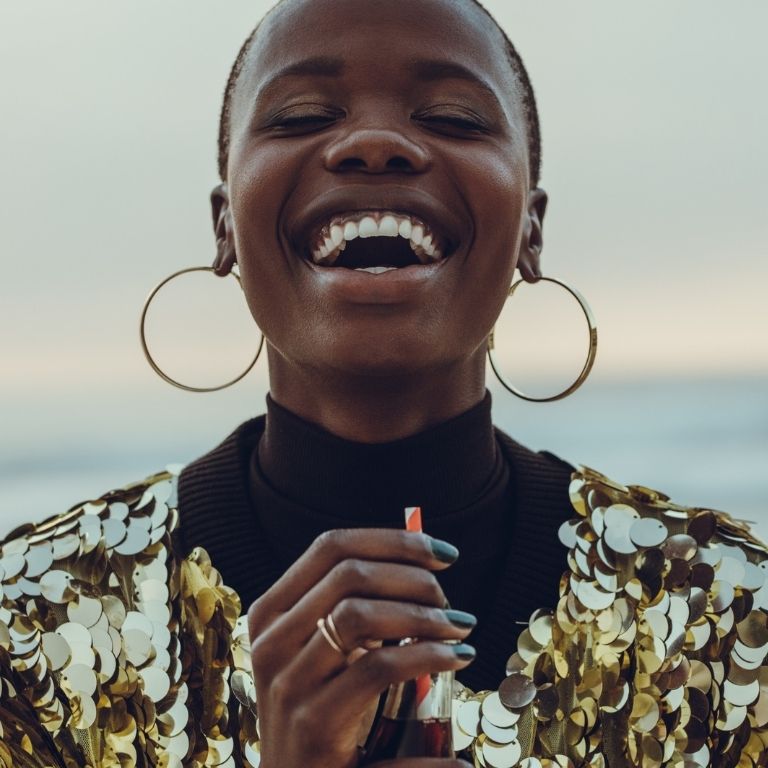 Now, work on yourself, get your life together and be happier!
With everything that is going on in the world, it can't really be avoided to get lost sometimes. But, you should know that you are not alone feeling this way. To be honest, I break down every other day.
The important thing is we are willing to clean up after ourselves, pick up our messes, stand up again, shake off whatever life has thrown at us, and keep going with a smile (or maybe not, your choice!).
We know that life is not easy! We've been through this before and will definitely have to get our lives together again in the future. But the thing is, this just proves that we are stronger and more resilient than we think. We got this, so let's continue growing and getting our shit together.
Rooting for you,
Blaise ♡